About Us
Our Mission
"To continue our tradition as a respected leader in the automotive hobby; to be a responsible member of the communities in which we operate; and to pursue new business opportunities, ensuring the growth of the company."
Bill and Chip Miller (no relation), founded Carlisle Events in 1974 for "car guys and girls just like them." Prior to Carlisle Events' emergence, anyone interested in restoring or showing 1950s‐ or 1960s‐era cars had few options. That all changed when Chip Miller and Bill Miller Jr., became friends through a mutual interest in cars of the 1950s.
Together they began going to car shows and automotive flea markets, where like‐minded individuals would hunt for parts and accessories to restore their vehicles. A need for these events became obvious to these two men in 1973. Until that time, the only cars deemed worthy to collect were pre‐WWII automobiles.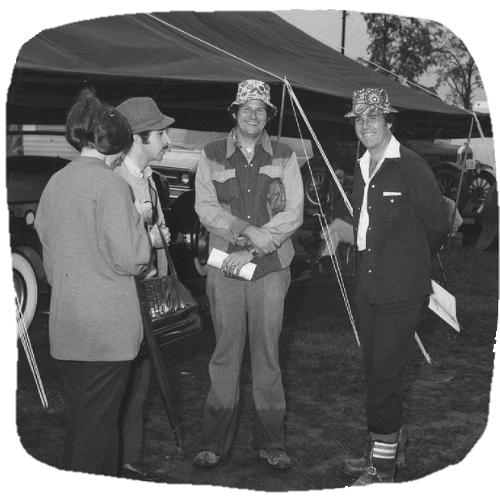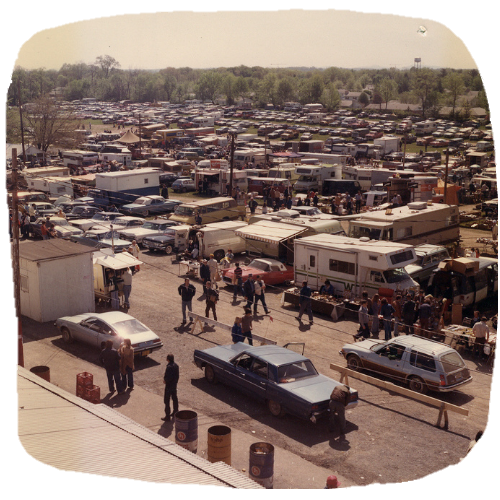 On September 26, 1974, on the rented Carlisle Fairgrounds, "Post War '74" took place. It was the very first car event promoted by the company. In a year still remembered for gas lines and inflation, nearly 600 vendors set up in more than 800 spaces, and 13,000 spectators paid the $1 admission to sample their wares.
Within a few years, the Carlisle Fairgrounds had become a mecca for collector car enthusiasts all over the world. The runaway success of what became known as Fall Carlisle led to a similar spring event in 1977. In short order, they became complete sellouts for vendor and car corral spaces.
In 1981, after renting the fairgrounds for each event, the Millers purchased the 82‐acre property. What started as a pair of automotive flea markets in the mid to late '70s has spawned specialty show after specialty show. Over the years, Carlisle Events has transformed the fairgrounds to suit the needs of car show participants and visitors. Carlisle Events was one of the first companies in the United States organized specifically to conduct and promote events for the collector car and truck hobby.
Chip Miller passed away in 2004 and his son Lance took over not long after. It's been a family affair ever since as Lance has carried on his dad's "Life is Good" mentality.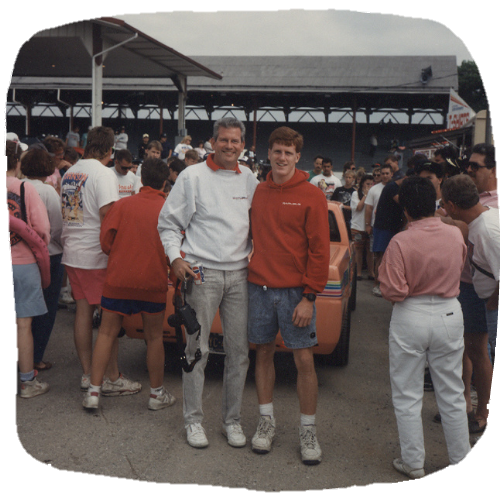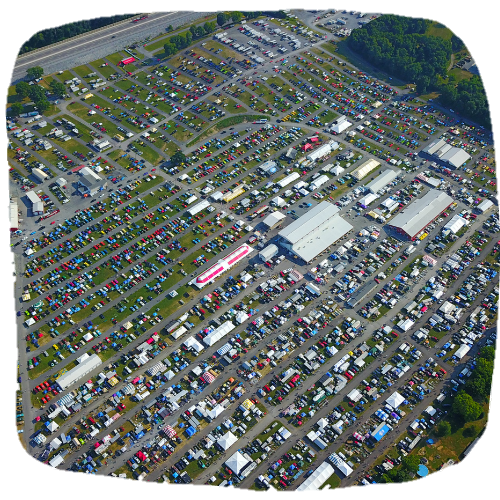 By popular demand, the auction portion of Carlisle Events (Carlisle Auctions) was re‐established in 2013 and prior to that, events in Allentown Pennsylvania were added. Further, Carlisle Events introduced itself to the Florida market in 2013, initially hosting events in Zephyrhills and then making the move to a larger facility in Lakeland, FL at the SUN 'n FUN Expo Campus.
Continuous improvements include paved roads, a manicured landscape and more than 10 permanent buildings. At the same time, Carlisle Events has established consumer‐friendly services such as onsite bank financing, notary and title service and a wide variety of dining choices.
Since 1974, Carlisle Events has been a staple in the automotive community. Our passion is legendary to those who have made Carlisle, PA their "Automotive Hometown" and our commitment to the hobby continues with our expansion and continued growth in markets outside of central Pennsylvania.
When Chip and Bill Miller held their first car show at the Carlisle Fairgrounds in 1974, they never could have envisioned the growth and legacy of Carlisle Events. As the 21st century rolls forward, Bill Miller Jr., continues to be with the company, as does his son, Bill Miller III and Chip Miller's son, Lance Miller.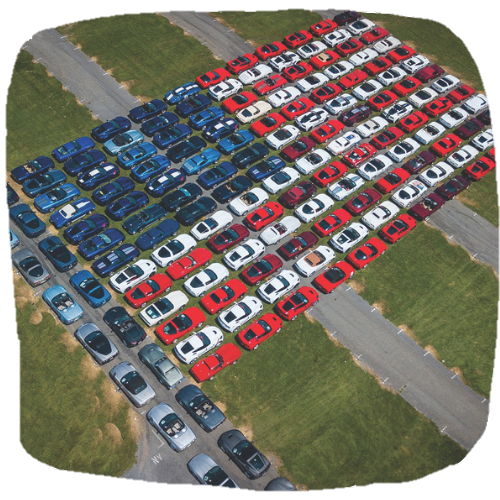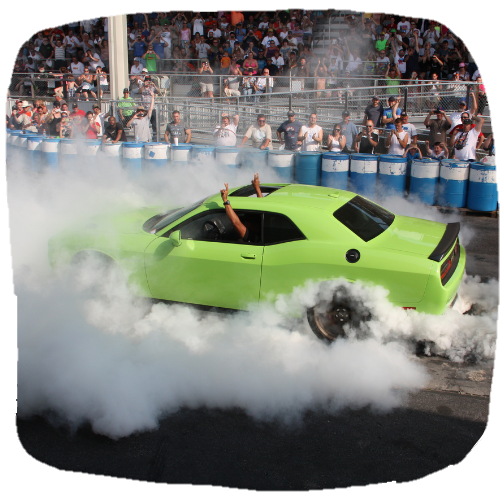 To date, Carlisle Events hosts nearly a dozen events and multiple collector car auctions. Carlisle Events' schedule is what it is today due to the demand for all things collector car and family fun. Events have evolved from "cars in a field" to destination activities for individuals and families from around the world.
In all, more than a half a million guests visit shows promoted by Carlisle Events annually. The Carlisle‐based events bring in $98 million annually to the local economy in Central Pennsylvania and Spring Carlisle is the organization's biggest draw of the year with nearly 100,000 enthusiasts converging on the region.